Here at Anthony Flint Property Consultants we are always working on ways to improve the service we provide to our clients.
This year we have adapted and developed our property details for both sale and rental properties to include more information for buyers and tenants.
These amendments come after changed were introduced earlier this year by the National Trading Standards requiring estate agents to include all material facts available.
In a video (see below), National Trading Standards said: "Improving the information home hunters are given upfront will lead to more informed decision making and greater confidence in the property market.
"Buying or renting a property is often one of the biggest decisions you will ever make.
"So everybody involved in property transactions deserves a process that is more consistent, more transparent, and provides more clarity and assurance."
More material information is now included within our brochures.
For SALES PROPERTIES: things like unavoidable costs, council tax bands and tenure (freehold or leasehold). If it is leasehold information including the length of the lease, service charges and ground rent are all in the details. This kind of information is important as it can have an affect on things like getting a mortgage.
For RENTALS: things like the deposit amount will be included allowing potential tenants the ability to budget upfront.
VENDORS will be required to provide as much information as possible at the beginning of the process so we, as the agent, can market their home correctly and with all the material facts available.
The amount of information required from estate agents is being increased in stages. Things like wifi signal, potential renewable energy sources and flood risks will be introduced onto our details in the coming months.
Anthony Flint Social Media and Marketing Manager, Patrick Glover, said: "We welcome these changes from National Trading Standards and have been including these extra pieces of information in our details for some time now.
"It is important potential buyers and tenants are provided with as much information upfront so they can make an informed decision going forward, and there are no nasty surprises further on down the line.
"Buying a property is an exciting time, however can be a daunting process, including a number of variables out of ones control.
"So if we can help by providing home hunters with all the information we have at our disposal, and take one of the stresses out of the process, than that's great."
For more details see the short YouTube clip above from National Trading Standards or give us a call on 01492 877 418.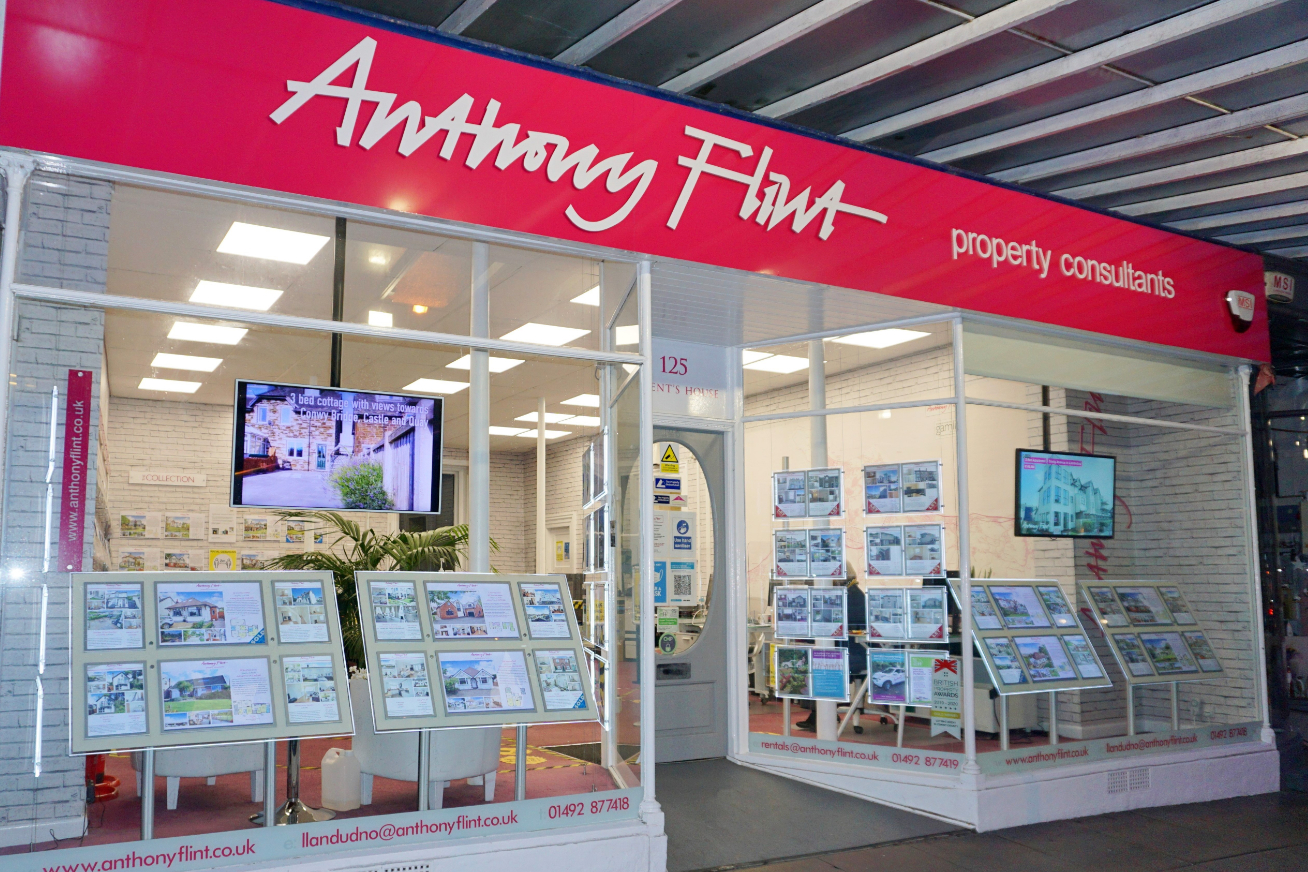 How Much is Your Property Worth?
Not sure how much your property is worth? Request a free, no obligation valuation for your property.
Book a Valuation