Why choose Anthony Flint Property Consultants?
Independent and well respected, Anthony Flint Property Consultants has an established and experienced team with a wealth of sales knowledge. Our team is one of the best in North Wales and knows the region better than anyone.
Properties on the market with Anthony Flint Property Consultants reach a wide, varied audience through our website and the UK's leading online property portal - Rightmove. Potential buyers from across the UK can view properties for sale or for rent easily and arrange a viewing.
We also have a strong presence on social media with all properties being advertised on Facebook, Twitter and Instagram to widen the reach.
Sales technology
E-mailing and text messaging
State-of-the-art software ensures all Anthony Flint Property Consultants homes for sale are promoted to buyers via regular emails and SMS text messaging. It is a quick and effective way to ensure potential buyers don't miss your property.
Virtual viewings
We also offer virtual viewings of properties so potential buyers can get an inside look at a house without having to leave the comfort of their home. These viewings can be driven by you, as the seller, to show off the best bits and give your inside knowledge on your beautiful property.
Excellent staff
Our staff are experienced and professional. We endeavour to monitor the progress of your sale and keep all parties informed throughout the sales process.
We aim for all our sales negotiators to view your property so they have a depth of knowledge when advising buyers.
Virtual valuation
Not sure how much your property is worth? Wondering how much to put it on the market for? Don't worry, we can help with that too. And it can all be done without you having to leave the comfort of your home.
Click here to complete the online form for a more in depth evaluation.
Anthony Flint Property Consultants is your natural choice of estate agent because your property is our priority. Call us now on 01492 877 418 or email llandudno@anthonyflint.co.uk.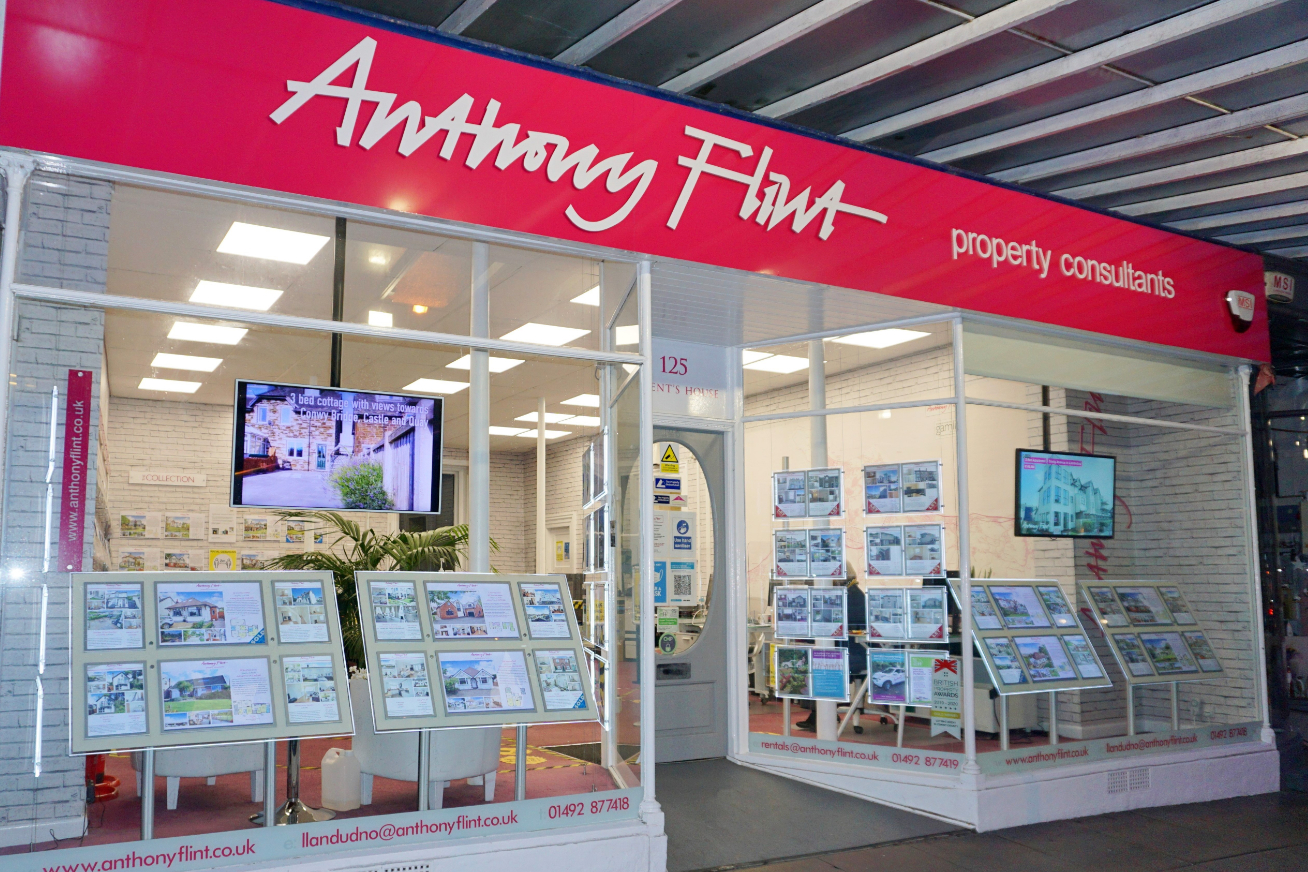 How Much is Your Property Worth?
Not sure how much your property is worth? Request a free, no obligation valuation for your property.
Book a Valuation